Computer Science and Mathematics Faculty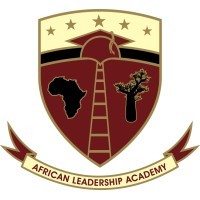 African Leadership Academy
Chicago, IL, USA
Posted on Thursday, April 6, 2023
COMPUTER SCIENCE AND MATHEMATICS FACULTY
Since 2008, African Leadership Academy (ALA) has sought to identify, develop and connect the most promising young leaders on the African continent. Our learning community serves 260 young leaders aged 16-19. Students spend two years at the academy engaging with the knowledge, skills, habits and mindsets that will accelerate their trajectories of ethical and effective leadership. ALA is a learning community committed to leadership development through authentic practice, academic rigor and intentional community. ALA also seeks to become a learning organization, invested in deliberate continuous improvement.
As we continue pursuing our vision, ALA is seeking a Mathematics and Computer Science educator to join the Mathematics and Computer Science Department. At ALA, our Computer Science and Mathematics Faculty aim to have students develop their mathematical and computer science knowledge and skills in a way which encourages confidence and provides satisfaction and enjoyment. We also want our students to acquire the mathematical and computer science background necessary for further study in mathematics, computer science or related subjects. In line with this vision, we are looking for a knowledgeable Computer scientist/Mathematician to lead academic course-work aligned with the Cambridge A-level syllabus. The Faculty member would also be expected to supervise student-research through ALA's internally designed Scientific Research program, through which students can explore or apply Computer Science related questions of their choice.
THE ROLE: COMPUTER SCIENCE AND MATHEMATICS FACULTY
ALA's curriculum seeks to enrich and accelerate leadership potential built on firm academic foundations. Students are challenged to develop a critical outlook, collaborative disposition and productive self-awareness. The Cambridge curriculum gives students a deep disciplinary foundation in Computer Science and Mathematics and it is expected that our Faculty will be able to lead learning as a passionate and engaged expert in their field. ALA's educational philosophy values authentic practice and experiential learning, enabled by a solid grasp of disciplinary knowledge and skills. ALA faculty work alongside academics, professionals and practitioners to design and facilitate a learning program grounded in best practice. ALA Faculty work within departments to foster a community of practice committed to the continuous improvement of the program through collaboration, observation, sharing of student assessment and working towards the learning outcomes, which enable ALA's mission.
ALA actively participates in a broad range of external opportunities and competitions, and challenges students to carry out independent research. As ALA is a boarding school, every faculty member is expected to participate holistically in the life of the community, within the classroom and beyond.
Expected Responsibilities
Conduct engaging and challenging courses six days per week for truly exceptional students from across Africa.
Serve as a faculty advisor for 6-8 students as they navigate a transformational journey of academic, personal and social growth.
Contribute to student life and leadership learning by coaching student teams, clubs or societies.
Serve as a tutor on duty in the residence once a week and one weekend every 5-6 weeks.
Work with peers to advance pedagogy, school culture, and student life.
Profile of Ideal Candidate
Bachelor's or advanced degree in Computer Science and Mathematics or Statistics or equivalent is required.
3+ years' experience of teaching CAIE A-level or IB is an added advantage.
Passion for the subject, highlighting its relevance to students and to the African continent.
A capable facilitator of engaging and inclusive learning environments
Strong track record of working with young people towards challenging learning aims.
A coaching mind-set that enables the growth and executive function-development of students.
Location: ALA Campus, Johannesburg, South Africa
Reporting to: Head of Mathematics and Computer Science
Expected start date: August 2023