Development Associate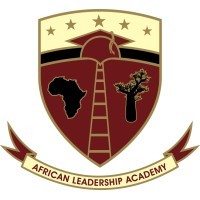 African Leadership Academy
Administration, Customer Service
Chicago, IL, USA
Posted on Friday, March 3, 2023
Development Associate
About the Academy
African Leadership Academy (ALA) seeks to transform Africa by identifying, developing, and connecting a new generation of future leaders. The Academy was founded on the philosophy that a new generation of ethical, committed leaders is the key to Africa's development. Each year, ALA draws the most outstanding students from across Africa to its campus in South Africa. Here, they build a powerful intellectual foundation and develop their leadership capacity through ALA's unique curriculum. ALA then works with these young leaders throughout their lives as they enable lasting positive change on the African continent. With its audacious mission and lifelong engagement model, ALA is unlike any school in the world.
About the Development Team
The Development department seeks to inspire resources to further African Leadership Academy's mission to develop the next generation of African leaders. Core to our efforts is a commitment to secure funding for scholarships that enable students from all socio-economic backgrounds to complete their studies at African Leadership Academy. In addition to funding the core (scholarships), our annual fundraising objectives are guided by institutional needs which stem from our strategic plan and organizational objectives.
Position Overview
African Leadership Academy is searching for an exceptional individual with over 2 years' work experience to play a critical role in growing the fundraising operation that supports a leading institution of outstanding people that seeks to change the face of Africa. The position will be based in Johannesburg, South Africa. Ideal candidates will have experience working as an administrative position that requires strong communication (written and verbal), project management, quantitative analysis, and critical analytical thinking skills. The ideal candidate will have experience with Salesforce, especially in a fundraising capacity. We seek an exceptional team player whose contributions will elevate our team's performance in pursuit of our mission to develop the next generation of African leaders.
Roles & Responsibilities
Support the Director of Development in defining and implementing the team's annual Development plan which charts our fundraising strategy and approach.
Oversee and co-ordinate all internal team reporting and dashboarding in line with our development plan.
In support of the VP of Development, ensure the Development Team's progress in being tracked and maintained in our CRM tool, Salesforce. This regular maintenance includes collaborating with the development team's relationship managers to ensure reports, donations and tasks are executed and subsequently recorded.
Support the Development Team by managing internal procurement requests. This will require a dynamic relationship between the Development Team and ALA's Finance team to ensure all requests are processed correctly and promptly.
Facilitate quarterly Board of Trustees engagement by preparing fundraising performance materials to be presented to the Development committee of the board.
Assist with preparing and reviewing fundraising materials, including emails, proposals, and reports.
Coordinate all donor acknowledgments to ensure that all donations are recognized to meet industry standards and tax requirements.
Organize shared drives folders so that fundraising materials can be accessed with ease.
Act as a bridge between the VP of Development, based in the US, and the operations in Johannesburg.
Profile of the candidate
At least 2 years of experience working in a similar role.
Excellent administrative and project management skills.
Knowledge, understanding and experience using tools such as Salesforce, SAGE Intact, Box.
Strong analytical skills with a goal-oriented attitude.
A positive, can-do attitude with a focus on results.
Exceptional organisational skills and ability to coordinate multiple projects while managing conflicting priorities and deadlines.
Outstanding written and verbal communication skills.
Competence in other languages spoken widely in Africa (e.g. French, Portuguese, Arabic) is a plus.
Reporting: This role reports to the Vice President of Development
Start Date: ASAP
Location: ALA Campus, Honeydew, Johannesburg