Head of Department - Languages & Literature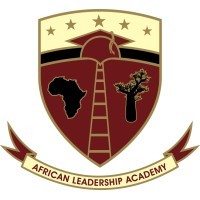 African Leadership Academy
Chicago, IL, USA
Posted on Tuesday, February 7, 2023
HEAD OF DEPARTMENT - LANGUAGES & LITERATURE
Since 2008, African Leadership Academy (ALA) has sought to identify, develop and connect the most promising young leaders on the African continent. Our learning community serves 250 young leaders aged 16-19. Students spend two years at the Academy engaging with the knowledge, skills, habits and mindsets that will accelerate their trajectories of ethical and effective leadership. ALA is a learning community committed to leadership development through authentic practice, academic rigour and intentional community. ALA also seeks to become a learning organization, invested in deliberate continuous improvement.
ALA is seeking a Head of Department for Languages & Literature to join the academic leadership team. At this exciting time in our journey, the Head of Department will build on the progress we have made towards creating an authentically African writing curriculum which supports students to hone their voices as critical thinkers, writers and leaders. The Head of Languages & Literature will lead our teachers to support the development of ethical African leaders who think critically about the world and write about it with cogency. Teachers in the department lead internally designed courses in Omang (an interdisciplinary Humanities course which focuses on identity, lenses and perspectives), as well as Writing & Rhetoric, where students study a multiplicity of voices from across Africa and the world while sharpening their ability to communicate. The Department also houses Cambridge Assessment International Examinations (CAIE) A'Level English Literature, which students can pursue as an elective along with A'Level French; and the "English for Excellence" program for non-English speakers who are admitted into the Academy. The department also collaborates with the School for Ethics and Global Leadership to deliver SEGL English to both ALA and SEGL students. Excitingly, the Department is also the custodian of the Academy's signature Seminal Readings Programme, an opportunity for the community to pause to discuss, read and make meaning of a canonical set of texts.
About the role
ALA's curriculum seeks to enrich and accelerate leadership potential built on firm academic foundations. The HOD of Languages & Literature will ensure that rigorous standards are set for our internally developed courses and that students are challenged to develop their ability to read critically, think analytically, and write clearly. ALA's educational philosophy values authentic and experiential learning, enabled by a solid grasp of the requisite knowledge and skills. ALA faculty are passionate about their discipline and experts in their field. The HOD supports the development of teachers from a range of teaching, academic and professional backgrounds to design and facilitate a learning program grounded in best practice. The HOD works to foster a community of teachers in a Department committed to the continuous improvement of our program.
Heads of Department at ALA lead the continuous development, review and improvement of the academic program. They collaborate to define cross-disciplinary standards, gather to review student work and assessment data and hold one another accountable for the learning outcomes which will enable ALA's mission. HODs also steward the pedagogical and academic standards of ALA. Through lesson observation and regular discussion of best practice and continuous coaching, HODs work with one another and with their teams to continuously improve classroom results.
Expected Responsibilities
As ALA is a boarding school, every faculty member is expected to participate holistically in the life of the community, within the classroom and beyond. In this vein, the HOD will:
Set a vision for developing critical thinkers and effective communicators
Collaborate with other Heads of Department to engage with current research, articulate the Academy's approach to teaching & learning and guide best practice across the faculty
Lead a team of faculty in the design, development and continuous improvement of the Writing & Rhetoric curriculum, Cambridge A'Level Literature course, A'Level French, and English language learning and programming at the Academy
Work with faculty 1:1 and in groups to set, pursue and evaluate professional development goals
Teach three courses six days per week for truly exceptional students from across Africa
Steward and develop projects and partnerships that advance students' writing and communication impact beyond the department (e.g. Seminal Readings, English for Excellence)
Serve as a faculty advisor for 6-8 students as they navigate a transformative journey of academic, personal and social growth
Contribute to student life and leadership learning by coaching student teams, clubs or societies
Serve as a tutor on duty in the residence once a week
Competencies and Experience
Bachelor's or advanced degree in the Humanities/Social Sciences or equivalent
Passion for writing, and the ability to highlight its relevance and importance to the leadership learning and development
A strong facilitator of engaging and inclusive learning environments
Meaningful experience leading teams of educators to create, evaluate and improve curriculum and the improve their teaching practice
Experience teaching Cambridge AS and A'Level literature is advantageous, as is credentialing and experience teaching English as an Additional language
Strong track record of supporting young people to meet challenging learning aims
A coaching mind-set that enables the growth and development of students and teachers
Reporting: This role reports to the Director of Teaching and Learning
Location: ALA Campus, Johannesburg, South Africa
Expected Start Date: August 2023