Engineering Mentor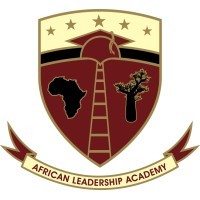 African Leadership Academy
Chicago, IL, USA
Posted on Tuesday, January 17, 2023
ENGINEERING LEADERSHIP PROGRAM
About the Program
The African Leadership Academy Engineering Leadership Program (ALA ELP) program, sponsored by Chevron Corporation is designed for highly motivated and talented high school students in Africa between the ages of 15 and 18 that are interested in a career in STEM (science, technology, engineering, and mathematics). ALA ELP intensive program will engage participants in various engineering practices and disciplines as they compete in groups to create and design a solution to an important, relevant engineering design challenge, being led by a team of talented educators in STEM, leadership experts, and professional engineer
Position Overview
Work with, over the course of the program, a group of 3 to 4 participants
Welcome and receive participants on arrival to ALA campus
Support the participants to tackle the engineering design challenge, brainstorm, and craft possible solutions, receive and respond to feedback, and, ultimately, present their work on the final day.
Facilitate some aspects of the program to be determined
Support the evening non-curriculum section and external trips of the program which fosters participant's bonding
Partake in residential duty which involves check-in on student before quiet time/light out
Other duties assigned to support the effective delivery of the program
This is a residential program, accommodation and feeding will be provided for the mentors throughout the duration of the program. Mentors are expected to stay at the provided
accommodation at ALA for the duration of the program, they will arrive on Monday 19th June and depart on Saturday, 8th July 2023.
Profile of Ideal Candidate
Previous work experience is not necessary
A BSc/MSc in Engineering, graduate or undergraduate student in Engineering is considered
Interpersonal skills such as team building, effective communication, and leadership
Lives in South Africa
Duration: Monday 19th June – Saturday 8th July 2023.
Location: ALA Campus in Johannesburg, South Africa.
Compensation:
Accommodation, feeding, and transportation to program location
Opportunity to explore the city of Johannesburg through site visits and fun activities
A stipend of R4000 paid at the end of July 2023