Grant Writer & Communications Manager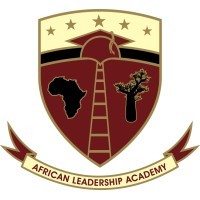 African Leadership Academy
Marketing & Communications
Chicago, IL, USA
Posted on Wednesday, November 2, 2022
GRANT WRITER & COMMUNICATIONS MANAGER
About the Academy
African Leadership Academy (ALA) seeks to transform Africa by identifying, developing and connecting a new generation of young leaders who will lead the continent towards lasting peace and shared prosperity for all. Since our inception in 2008 we have worked to lay the foundations of this audacious mission by identifying and developing a group of exceptional young leaders who will work together to shape Africa's future.
The Academy achieves it vision by identifying future leaders across Africa, developing them in a world-class boarding school in South Africa and placing them in the world's top universities and continuing to nurture them by connecting them to powerful networks that will enable these leaders to create transformative impact.
Position Overview
The Grant and Communications Manager collaborates with the development team to explore funding needs, develop solicitation strategies, prospect research, structure and write proposals, develop collateral materials, complete reporting, complete necessary follow-up, and provide post-award support to staff overseeing grant-funded projects. The key duties would include writing comprehensive and compelling proposals, creating content to keep donors engaged, and collaborating on a communications strategy that delights our donors. The ideal candidate for this position is self-motivated, able to work independently while communicating frequently with team members and is comfortable managing multiple competing deadlines.
Roles & Responsibilities
Grant writing:
Prepare and write grant proposals, applications, and reports for government agencies, private, and corporate foundations to secure funding for general operating and program-specific support.
Collaborate with program and finance staff to obtain relevant content required to write narratives for proposals and reports, including the preparation of grant forms and the assembly of budgets and supporting materials.
Ensure grant measurements and outcomes are monitored and goals are met for each grant.
Collaborate across departments to determine and understand the needs of clients and the organization. Assess feasibility of obtaining external grant fundings for project and program proposals.
Coordinate final submission of grant proposals by gathering and organizing materials required, including financial statements, organizational budgets, program budgets, board rosters, etc.
Coordinate with the monitoring and evaluation teams of programs and projects that are funded by grants.
Develop and maintain master files on grants and paperwork connected to programs funded by grants.
Advise and support the leadership team and staff concerning grant startup and grant management issues and provide ongoing knowledge translation related to the grant and reporting compliance.
Research and identify new opportunities to grow private funding.
Deepen existing relationships with key individuals at private and corporate foundations and government agencies.
Ensure data is captured in the database to maintain the timely submission of letters of inquiry, proposals, applications, and reports.
Prepare monthly grant tracking reports
Utilize ALA's Salesforce CRM system to track personal portfolio at large, donor engagement, the lifecycle of each gift, and the associated priorities at each stage of a relationship—from prospecting to proposal to award to reporting and ongoing engagement.
Study and understand the history, structure, objectives, programs and financial needs of the organisation
Donor Communications:
Lead the content development of case statements, annual reports, and stewardship reports.
Compose templates and custom thank you letters to ensure prompt acknowledgement of all donors
Write or update project and program descriptions that include persuasive content to make the case for funding.
Prepare fresh, engaging content to acknowledge and update donors, such as through acknowledgement letters, e-newsletters, stewardship mailings, student/alumni updates, and other similar content and collateral.
Write appeals for both print and email campaigns.
Work collaboratively to leverage existing stories, design, photos, web, video and other materials to enhance donor communication materials and refresh web content.
Developing and managing digital marketing and social media strategy for the development department.
Identify new ways to tell stories about our work with partners, drawing connections between ALA's and a donor's shared values.
Profile of the ideal candidate
Minimum of Bachelor's degree
Minimum 5+ years of total professional experience, including 3+ years of relevant experience in writing/managing complex grants. Prior writing experience is essential; prior fundraising experience is strongly preferred.
Excellent organization and time management skills, with experience managing multiple projects simultaneously and producing high-quality work under deadline. Comfortable with switching between time-sensitive, day-to-day tasks and long-term projects as priorities require.
Ability to proactively anticipate needs, respond quickly to support requests coming from multiple directions, and identify creative solutions to challenges.
Exemplary attention to detail.
Ability to work independently, as well as collaboratively across departments, cultures, and time zones.
Not Required, But A Plus
Proven systems management experience, such as (but not limited to) familiarity with Salesforce CRM, preferably in a management/administration capacity.
Competence in other languages spoken widely in Africa (g. French, Portuguese, Arabic) is a plus.
Reporting: Vice President of Development
Start Date: ASAP
Location: ALA Campus, Honeydew, Johannesburg, South Africa