Home-Based Childcare Provider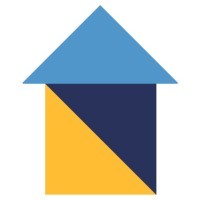 Wonderschool
Reno, NV, USA
Posted on Tuesday, March 1, 2022
The child care shortage is a nationwide issue across the country and Nevada is no exception. Federal, state, and local governments are actively funding new expansion efforts for brand new child care programs to start in their communities. Wonderschool has partnered with Strong Start Nevada to offer our new provider training program at no cost to you. Now is the time for you to realize your full potential as an educator, parent, or experienced nanny and open your own family child care program out of your house. You own your business, 100%. You set your hours, your holidays, your program pricing, and decide on the curriculum you want to teach. It is a revolutionary change of life for many educators that are looking to leave the classroom but still, make an impact on children. This is available to anyone located in Nevada, including the Reno and the Las Vegas areas!
Who you are:
A person who has early childhood education experience working directly with children

Someone who has taken ECE classes or training

Have experience working at a child care center, a family child care (FCC), nanny service or friends and family neighbor care (FFN)

Own or rent a home with a fenced-in backyard and permission from your landlord

A growth mindset and determination to be your own boss
What you get in partnering with Wonderschool:
Dedicated licensing support at every stage of your process and catered to your specific needs

Access to a world-class community of early childhood experts ready to advise you along your journey

Robust software tools to help manage your business end-to-end: website, enrollments, payments, marketing, messaging, and a mobile app

A national community of child care professionals who are also running their own home-based child care just like you will be

Experienced business strategists to shape your tuition pricing strategy so you can make the most money from your business
What success looks like:
Top-quality programs run by providers earn over $100,000 in major metropolitan cities like the San Francisco Bay Area, Los Angeles, and New York City

Owning your own business allows you to set your care calendar. Providers vacation over the summer and winter easily

Charging tuition is easy and automatic with our payment platform, no more cash, checks, or Venmo from parents
Estimated Yearly Earnings Range:
$60,000-$75,000+
Interested in joining Wonderschool? Apply today, and someone from our team will be in touch shortly after reviewing your application.
Wonderschool partners with educators, parents and experienced nannies to coach them through starting their own child care business. From getting started, filing for a child care license to setting up your business model, pricing, marketing your program, and receiving your first enrollment, Wonderschool is there every step of the way.
Wonderschool is a two-sided child care marketplace whose mission is to ensure every child has access to quality child care within five minutes from their home. We have extensive experience launching brand new child care programs in San Francisco, Los Angeles, New York, and have over 1,700 network providers across the country on our platform.
Our track record speaks for itself with many of our partners in the Bay Area, which we partnered with from the start earning over $100,000 with full programs and waitlists after their first year. Here is a case study of our partnership with Open Minds Early School, in the San Francisco Bay Area. Imagine what that potential could be in Nevada.