Associate Director of Global People Operations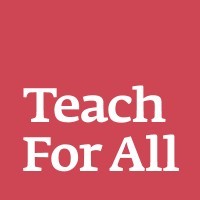 Teach For All
People & HR, Operations
Remote · United States · United Kingdom · Colombia · Las Vegas, NV, USA · San Diego, CA, USA · Portland, OR, USA · Sacramento, CA, USA · Phoenix, AZ, USA · Ecuador · Mexico · Spain · Peru · Colombia
Posted on Thursday, October 13, 2022
Position Summary
To advance Teach For All's 25-year vision and intended outcomes, we are seeking an Associate Director of Global People Operations. This key member of the Global People Operations team will be responsible for providing the full spectrum of People Operations (HR) services while fully owning a variety of complex global work streams such as remote onboarding/offboarding, shared services (PEO and EOR based employment model), total rewards, compliance and employee relations for 170 talented staff members across 30 global locations of hire. The ideal candidate will have proven success in similar roles and is motivated by the opportunity to flex between strategic and tactical responsibilities on a daily basis.
This is a highly visible role for a candidate who is passionate about building inclusive, out-of-the-box and engaging people experiences across all levels of the organization. As a trusted advisor to the People Operations Team, leadership and staff members, this role will support the Head Of Global People Operations with strategic initiatives, problem-solving and sensitive employment and employee relations matters with a hands-on, positive approach towards mitigation and resolution.
As the Associate Director of Global People Operations, you will engage in the following and/or similar activities:
Partner with the Head Of People Operations, Global Operations Circle and Team Leads to inform the evolution of the People Operations function, problem-solve on various complex employment matters and contribute to an inclusive, equitable people-first culture

Create systems and processes that help scale exceptional global employment practices across existing and global locations of hire, and ensure operational excellence within the people function

Proactively diagnose and mediate employee relations and performance matters while providing coaching and counsel to managers on a variety of employment and performance matters

Bring knowledge of our policies, initiatives and best practices across all levels of organization

Collaborate with the People Operations, Talent Acquisitions and hiring managers to make compensation recommendations for newly launched roles, internal development opportunities, and global relocations

Provide functional and technical expertise related to various global payroll (via shared services) benefits administartion, global mobility and locations specific compliance work-streams

Identify and measure organizational KPIs and OKRs for the People Operations team

Develop functional communications across all forums (drafting/editing team specific messaging, developing internal facing content, presentations and research)

Partner with security and legal to create compliant people policies and practices
As the ideal candidate, you will bring:
8+ years of experience overseeing Human Resources or People Operations functions in a global, regional or multi-country environment; experience leading HR/People Operations functions/services within the Latin America region is helpful

Previous people management or coaching experience

Excellent stakeholder management skills, including being able to navigate challenging situations involving both technical and adaptive complexity, understand underlying sensitivities or concerns, and adapting approaches to different audiences

Strong desire to use your skills and expertise to have a positive impact on people

The ability to move comfortably and flexibly between operating as a team player and individual contributor as the situation requires

Ability to thrive in a global, remote and dynamic environment with the ability to create structure out of ambiguity

Excellent verbal and written communication skills

Deep commitment to the

mission, vision and values of Teach For All
Additional desirable skills/experiences (not required):
Experience working in the global nonprofit or early to mid-stage global startup environment can be helpful

Familiarity with Teach For All's network

Fluent or conversational in Spanish
What Teach For All Offers:
Commitment

to

cultivating a culture in which all staff members feel they belong, are valued for their contributions, and have an impact on our organization's progress

Professional and personal development experiences and ample opportunities to make a positive impact on the work of Teach For All and beyond

Comprehensive benefits package designed for your well-being and work-life needs
All roles are 100% remote; in some locations we offer the option for in-office collaborations
Generous time off and flexible work arrangements
And much more!
Application Instructions
If this opportunity sounds like the next best step in your career, please submit your resume or curriculum vitae (CV) and a one-page letter of motivation (in English) directly online. Your letter should summarize motivations for your application and how your skills and experience align with the terms of this opportunity. We look forward to learning about you and your passion for ensuring educational opportunity for all!
Applications are reviewed on a rolling basis. Therefore, candidates are encouraged to apply at their earliest convenience.
Work authorization
Please note, this position is not eligible for employment visa sponsorship. All candidates must possess permanent local work authorization/permit in order to be considered.
Compensation
Salary for this position is competitive and dependent on country of hire and prior work experience and includes a comprehensive benefits package.
Travel and Hours
All work is delivered virtually. Possible travel may be required (once or twice a year). Given that we work across different time zones, some non-traditional hours for early or later calls are an expectation of this role.
About Teach For All
Teach For All is a global network of 60 independent, locally led and governed partner organizations and a global organization committed to developing collective leadership to ensure all children fulfill their potential. Each network partner recruits and develops promising future leaders to teach in their nations' under-resourced schools and communities and, with this foundation, to work with others, inside and outside of education, to ensure all children are able to fulfill their potential. Teach For All's global organization works to increase the network's impact by capturing and spreading learning, facilitating connections among partners, accessing global resources, and fostering the leadership development of partner staff, teachers, and alumni.
Our Commitment to Diversity and Inclusiveness
We are committed to building a diverse and inclusive organization that inspires individuals of all backgrounds – across nationalities, races, ethnicity, religions, political views, economic backgrounds, sexual orientations, physical disabilities, languages, ages, genders and prior experiences – to bring their full selves to the work of ensuring educational opportunity for all.
In order to maximize our effectiveness in fulfilling Teach For All's mission, we also feel it is important to focus on increasing representation and inclusiveness with respect to two dimensions in particular: we prioritize diversity of geography because this can help us quickly understand and connect with the diverse cultures and geographies of the world. We also prioritize increasing the representation and inclusiveness of team members who themselves have experienced the inequities we're working to address by nature of sharing the background (e.g. economic, racial and ethnic, religious) of the most disadvantaged groups in their countries.