Associate Partner, Special Projects (Office of CEO)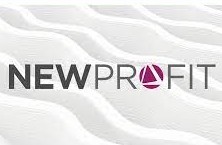 New Profit Inc.
United States · Boston, MA, USA
Posted on Tuesday, October 31, 2023
Associate Partner, Special Projects
Location: Boston, or Washington D.C.
ABOUT NEW PROFIT
New Profit is a venture philanthropy organization that backs social entrepreneurs who are advancing equity and opportunity in America. New Profit exists to build a bridge between these leaders and a community of philanthropists who are committed to catalyzing their impact. New Profit provides unrestricted grants and strategic support to a portfolio of organizations led by visionary social entrepreneurs to increase their impact, scale, and sustainability. It also partners with social entrepreneurs and other cross-sector leaders to shift how government and philanthropy pursue social change to ensure that all people can thrive. Since its founding in 1998, New Profit has invested $325+ million in more than 165 early-and later-stage social enterprises. Learn more about New Profit here.
POSITION DESCRIPTION
Are you results-oriented with the ability to juggle multiple work streams in a fast-paced, entrepreneurial environment? Are you a natural relationship-builder looking to collaborate across a dynamic organization? Are you passionate about social change and looking to learn about working on the cutting edge of social entrepreneurship, philanthropy and policy in support of one the most influential leaders in the sector?
New Profit is looking for an exceptional individual to serve as an Associate Partner to the Chief Executive Officer, Tulaine Montgomery, for a minimum two-year commitment. In this Associate Partner, Special Projects role, you will work closely with the CEO and the Chief of Staff to oversee daily operations in the Executive Office, collaborate with the Partner, Investor Relations, to support the CEO's fundraising priorities and prospective research, and collaborate with the Partner, Communications to play a critical support role in shaping the CEO's field leadership strategy. Furthermore, you will keep the Executive Office informed by tracking news events that affect our staff, donors, community, and ecosystem and generating informative briefings.
This position offers the opportunity to learn and grow with a high-performing team and outstanding network, and will serve as a leadership development path for you to enhance your career in the social sector.
The ideal candidate for this position should be detail oriented and organized allowing them to adeptly ensure operational excellence and to coordinate and oversee projects across the organization. Strong interpersonal skills are a must as this role requires acting as a liaison between the Executive Office and internal teams, attending meetings, and contributing to cross-functional projects. This person must be skilled at proactively identifying funding opportunities and partners and collaborating internally around prospect strategy and engagement. Additionally, a successful candidate excels at framing messages effectively, understanding the audience, and adapting in real-time.
WHAT YOU WILL DO
Office of CEO
In partnership with the COS, anticipate and respond to the CEO's needs relative to upcoming meetings and events, coordinating and managing materials and talking points with teams across the organization

Manage the Weekly Team Meeting, coordinate with the COS on agenda setting, note taking, and tracking follow up items

Closely collaborate with internal teams to enhance the relationship with the Executive Office and s

et key performance indicators to measure and improve team performance

Provide hands-on support to transform ideas into reality and monitor their progress, employing the skill to disagree and commit both personally and across teams

Assist with cross-functional special projects as needed, including annual convenings and emergent opportunities, as a proxy for the Executive Office
Support Fundraising (Investor Relations) & Communications Initiatives Within the Executive Office
Frequently travel with the CEO to serve as primary support staff at convenings, conferences, speaking engagements and funder events; prepare briefing materials in advance of travel and spend time on site ensuring that the CEO feels well-equipped and ready to present externally; conduct debrief conversations and manage all follow-ups coming out of external engagements; provide notes and download all pertinent information to the COS and Partner, Investor Relations in a timely manner

Support the COS in flagging potential prospects and funding opportunities, generating presentation decks and one pagers, and coordinating outreach and follow-up

Ensure appropriate coordination with internal staff across New Profit on the CEO's fundraising and field building activities

Serve as a liaison of the Executive Office to the Investor Relations and Communications Teams through attending weekly meetings and contributing to cross-functional projects and processes

At the request of the CEO and COS, research potential prospects and/or direct prospect research requests to Investor Relations Team support staff depending on imminence and importance of lead

Diligently draft, manage, track, and prioritize the CEO's communication to donors and prospective donors; draft, write, edit, proof emails and letters to donors and prospective donors; flag fundraising related scheduling requests for the Executive Assistant

Flag potential speaking requests and thought leadership collaboration opportunities with external partners, coordinate outreach and follow-up, and participate in meetings as appropriate

Collaborate with the Portfolio Team and Comms Lead to ensure the quantitative data and stories of impact from social entrepreneurs are weaved into the CEO's communications to the field

Generate briefings for the CEO and the Executive Office via tracking news events that impact our staff, donor, community, and ecosystem
WHO YOU ARE
5 - 8 years professional experience in a rapid-growth, entrepreneurial organization

Exceptional oral and written communication skills with the ability to capture the CEO's voice over time

Demonstrated ability to work both independently and collaboratively in a fast-paced environment, simultaneously support multiple projects and effectively prioritize own time and tasks

Natural relationship-builder

Deeply committed to diversity, equity, and inclusion

High level of maturity, empathy, and grace under pressure

Superior organizational skills, commitment to high-quality work product, and attention to detail

Strong command of Microsoft Office programs, specifically Word, Excel, and PowerPoint

Salesforce proficiency strongly preferred, other CRM experience required if no Salesforce experience

Comfort with ambiguity and ability to respond adeptly to rapidly changing priorities

Unwavering commitment to service and a client-facing orientation

Strong learning orientation; the ability to learn and grow from mistakes and the desire to constantly improve and adapt

Communications and social media experience strongly preferred
HOW TO APPLY
To apply for this position, please go to New Profit's Career page.

STARTING SALARY:
We are currently hiring for an Associate Partner (starting salary: $124,154). The level is commensurate with years of experience and skill set.
As an equal opportunity employer, New Profit recognizes the power of a diverse community and strongly encourages applications from individuals with varied experiences, perspectives, and backgrounds. The more inclusive we are, the better our work will be. New Profit offers a competitive salary and benefits, commensurate with experience and skills.
Applicants must be currently authorized to work in the United States for any employer.
Please no phone calls or direct emails