Accounting Manager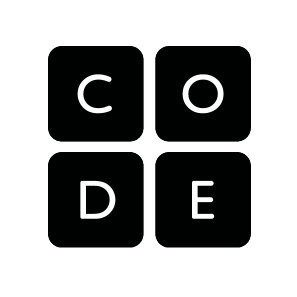 Code.org
Accounting & Finance, Sales & Business Development
Seattle, WA, USA · Remote
Posted on Tuesday, April 4, 2023
COMPANY PROFILE
Code.org® is a nonprofit dedicated to expanding access to computer science in K-12 schools and increasing participation by young women and students from other underrepresented groups. Our vision is that every student in every school has the opportunity to learn computer science as part K-12. The leading provider of K-12 computer science solutions in the largest school districts in the United States, Code.org also created the annual Hour of Code campaign, which has engaged more than 15% of all students in the world!
A unifying approach in a divided world
Code.org's global role in the K-12 computer science movement is only possible because we use a unifying approach across diverse and often divided stakeholders. At a time of increasing polarization, the idea of increasing opportunity for students unites people from across the political spectrum. Code.org's team members, students, teachers, and supporters have diverse and diverging view points, and they are all welcome in our mission. Read more.
JOB SUMMARY
We are on the lookout for an exceptional Accounting Manager to join our team at Code.org. Supporting our VP of Finance and working closely with our small but mighty team, you will be responsible for overseeing all accounting activities of our organization, ensuring meticulous financial record keeping that aligns with GAAP & IRS regulations. As an enthusiastic and inquisitive leader with a knack for accuracy and timeliness, you'll bring your hands-on expertise to the table. You're an independent worker who is dedicated to non-profit best practices and unafraid to tackle detail-oriented tasks. You'll also collaborate effectively with leaders across the organization, leveraging your accounting acumen to drive our shared success.
DUTIES AND RESPONSIBILITIES
In this role you will:
Oversee the general ledger and take ownership of the entire process for month-end, quarter-end, and year-end close procedures. This includes, but is not limited to, preparing and reviewing journal entries, creating and maintaining accounting schedules, performing account reconciliations, and presenting results to the VP of Finance in a clear and concise manner.

Handle annual audit and tax return preparation in coordination with external audit firm: performs account analysis, prepare audit and 990 schedules, support audit field work

Coordinates with Development team for monthly revenue recognition - tracking grant and major gift pledges, including oversight for donor restrictions

Develop, document, and implement accounting policies to maintain and strengthen internal controls

Design and implement effective accounting processes, identify and document gaps in current processes, recommend innovative and scalable solutions, and carry out best practices

Perform, coordinate, administer, and control accounting system operations - evaluating current systems and proposing changes to management

Support federal grant in coordination with Programs team by revenue tracking, billing, and reporting in a timely manner according to all contracts and agreements

Comply with local, state, and federal government reporting requirements and tax filings while remaining current on regulatory requirements

Supervise and lead staff member responsible for managing accounts receivable, accounts payable, and other related tasks to ensure the smooth operation of financial processes

Perform other related duties as necessary or assigned including ad hoc analysis and projects
EXPERIENCE & QUALIFICATIONS


We seek candidates who have:
Bachelor's degree in Accounting or Business Administration with a concentration in Accounting

Five+ years of related experience required with demonstrated growth in the field

Strong knowledge of GAAP and financial reporting requirements including financial audits

A high level of business sense and ability to speak to, and work with, all levels within the organization

Comfort performing transactional work as well as switching between tactical and strategic thinking when appropriate

Strong analytical and problem solving ability

Excellent organizational and time management skills

Ability to work productively in a team oriented environment, as well, as independently and to be flexible and responsive

A high level of comfort working in a fast-paced, ambiguous, informal remote-first work environment

A high level of digital literacy; expertise in Quickbooks Online (or other accounting software) and proficiency with Microsoft Office and G-Suite as well as an advanced or expert user of spreadsheets (Excel and/or G-Sheets).

Willingness to develop and grow with the organization

Experience supervising a small team
We prefer candidates who also have:
Certified Public Accountant designation

Non-profit and grant accounting experience
In addition, candidates must:
Be a U.S. Citizen or Permanent Resident

Pass a pre-employment background check

Be willing to travel a minimum of two times per year for team events

WHAT IS THE INTERVIEW PROCESS LIKE?
Step 1: Informational Interview - learn more about the role and share your experience (30 minutes)
Step 2: Homework (< 2 hours)
Step 3: Interviews with several members of the Code.org team (2 - 2.5 hours)
Step 4: Final Interview (1 hours)
Step 5: Reference Checks
All interviews are currently being conducted virtually via Zoom
TO APPLY
The priority application date for this role is May 19th, 2023 and preference will be given to applications submitted by this date. Our team will review all applications and if we believe your qualifications would make a great fit, we'll contact you to schedule an informational interview.
COMPENSATION & BENEFITS PACKAGE
The expected salary range for this position is $115,000 - $135,000. The actual offer will be at the company's sole discretion and determined by relevant business considerations, including the final candidate's qualifications, years of experience, and skillset.
We also offer a comprehensive benefits package for full-time employees that includes:
Technology subsidy consistent with our Bring Your Own Device environment

Flexible, engaging, and remote working environment

Paid time off: 3 weeks vacation annually, sick leave, and 'winter break' office closure the two weeks that include Christmas and New Years

Medical, dental and vision premiums paid at 100% for FT positions and their dependents

Option to participate in 403b retirement plan

Annual professional development stipend

The opportunity to help students learn better and change the face of computer science
Additionally, in order to safeguard the health of our employees and their families, we require that all Code.org full-time employees be fully vaccinated against COVID-19. We define fully vaccinated as either both doses of the Pfizer or Moderna vaccines or the single dose of the Johnson & Johnson vaccine and take medical and sincerely held religious exemptions into consideration.
We are an equal opportunity employer and value diversity at our company. We do not discriminate on the basis of race, religion, color, national origin, gender, sexual orientation, age, marital status, veteran status, or disability status. We will ensure that individuals with disabilities are provided reasonable accommodation to participate in the job application or interview process, to perform essential job functions, and to receive other benefits and privileges of employment. Please contact us to request accommodation.