Finance & Strategy Manager, Education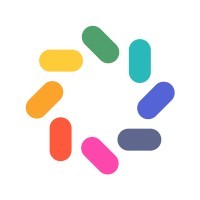 brightwheel
Accounting & Finance, Operations
Remote · Washington, DC, USA
Posted on Friday, May 19, 2023
Our Mission and Opportunity
Early education is one of the greatest determinants of childhood outcomes, is a must for working families, and has a lasting social and economic impact.
Brightwheel's vision
is to enable high quality early education for every child — by giving teachers meaningfully more time with students each day, engaging parents in the development of their kids, and supporting the small businesses that make up the backbone of the $175 billion early education market. Brightwheel is the most loved technology brand in early education globally, trusted by thousands of educators and millions of families.
Our Team
We are a fully remote team with employees across every time zone in the US. Our team is passionate, talented, and customer-focused. Our exceptional investor group includes Addition, Bessemer Venture Partners, Chan Zuckerberg Initiative, GGV Capital, Lowercase Capital, Emerson Collective, and Mark Cuban.
We believe that everyone—from our employees to the students, teachers, and administrators we serve— should be given the opportunity to learn and thrive, whatever their background may be. We celebrate diversity in all forms because it allows our team and the communities we serve to reach their full potential and do their best work.
Who You Are
Brightwheel is seeking a talented Finance & Strategy Manager to join our Finance team to support brightwheel's Education business. The ideal candidate will have extensive experience owning entire business segments and P&Ls, revenue and expense forecasting, and cross-functional stakeholder management. Experience in physical goods or the direct-to-consumer industry is a plus.
You are passionate, highly motivated, and will be the financial partner for our growing Education business. As a high-impact Finance and Strategy team member, you will be a driver in cross-functional collaboration and accountability and have the opportunity to build out our financial strategy and analyses for our Education business. In addition, you will partner with important decision-makers to deliver key analyses to drive top initiatives and future scale.
What You'll Do
Own and build detailed and dynamic financial and operational models to support business cases, track financial/operational metrics, and arrive at key investment decisions and targets for the Education business
Partner with the President of Education and GTM teams to develop goals and then identify resourcing needs and systems improvements required to accomplish our ambitious growth plans
Analyze and interpret historical sales data, product mix, and customer data to develop key insights on sales trends, customer cohorts, margin profiles, etc for more accurate revenue forecasts and demand planning
Build and lead long-range financial planning and forecasts for the Education business incorporating future product roadmap, product mix, margin optimization, and cost strategies
Manage headcount and OPEX for the Education business, including forecasting and reporting processes, building and maintaining detailed headcount and OPEX model with flux analysis
Collaborate with supply chain and product to understand purchasing lead times, warehouse planning, and production capacity to recommend inventory purchases and CapEx expenditures
Assist in month-end close processes, reporting, and ad hoc projects and analyses
Qualifications, Skills, & Abilities
Minimum four years experience in investment banking, corporate finance, private equity, or related fields, including 1+ years supporting business partners (start-up experience a plus)
Excellent analytical financial modeling and forecasting skills, with a deep understanding of model architecture and formula efficiency and business judgment to balance details while not losing sight of the big picture
High proficiency in Excel, Google Suite, and financial reporting software (SQL, Macros are a plus)
Strong grasp of the three financial statements and US GAAP with a high aptitude and enthusiasm for problem-solving through quantitative modeling and analysis
Strong business acumen and experience implementing financial processes and systems
Self-starter who is proactive, intellectually curious, and not afraid to seek out and lead projects independently
Team player with the ability to partner and lead cross-functionally in a growing, fast-paced, dynamic organization
Strong communication skills, both verbal and written, as well as a collaborative mindset and approach to work
For cash compensation, brightwheel sets standard ranges for all roles based on function, level, and geographic location, benchmarked against similar-stage growth companies.
In alignment with Colorado's Equal Pay for Equal Work Act, the annual cash compensation for this role in Colorado is targeted at $122,000-$152,000. In alignment with the New York State Senate Bill S9427A and California State Senate Bill No. 1162, the annual cash compensation for this role in California and New York City is targeted at $144,000-$169,000. In alignment with Washington's Equal Pay and Opportunities Act, the annual cash compensation for this role in Washington is targeted at $122,000-$169,000.
Multiple factors determine final offer amounts, including geographic location, candidate experience, and expertise. If you are applying from a different location and have questions about the compensation band for your region, please ask your recruiter.
Brightwheel is committed to creating a diverse and inclusive work environment and is an equal opportunity employer. All qualified applicants will receive consideration for employment without regard to race, color, religion, gender, gender identity, gender expression, sexual orientation, national origin, genetics, disability, age, or veteran status.