Account Executive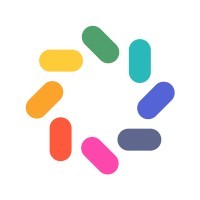 brightwheel
Sales & Business Development
United States
Posted on Wednesday, May 17, 2023
Our Mission and Opportunity
Early education is one of the greatest determinants of childhood outcomes, is a must for working families, and has a lasting social and economic impact.
Brightwheel's vision
is to enable high quality early education for every child — by giving teachers meaningfully more time with students each day, engaging parents in the development of their kids, and supporting the small businesses that make up the backbone of the $175 billion early education market. Brightwheel is the most loved technology brand in early education globally, trusted by thousands of educators and millions of families.
Our Team
We are a fully remote team with employees across every time zone in the US. Our team is passionate, talented, and customer-focused. Our exceptional investor group includes Addition, Bessemer Venture Partners, Chan Zuckerberg Initiative, GGV Capital, Lowercase Capital, Emerson Collective, and Mark Cuban.
We believe that everyone—from our employees to the students, teachers, and administrators we serve— should be given the opportunity to learn and thrive, whatever their background may be. We celebrate diversity in all forms because it allows our team and the communities we serve to reach their full potential and do their best work.
Who you are
As an Account Executive, you'll be responsible for running product demonstrations and closing our customers on their journey to sign up with brightwheel. You'll be considered one of our top closers - who will be responsible for selling qualified customers that are scheduled for you. We want a collaborator and team player who can seamlessly partner with our other sales and success departments. You must have a blend of compassion for our customers and a strong desire to win and break sales records.
Overall, we are looking for someone passionate about helping our customers succeed. You are always curious and eager to understand someone's challenges and needs. You are a problem solver who can figure out ways to help our customers get more value. You get excited when you work with tricky customers and constantly challenge yourself to find a solution. You are energized by working at a startup on a rapidly growing team where our goals and processes evolve daily. You are comfortable owning aggressive sales goals and always looking for ways to improve. You're passionate about technology and improving the world through education.
What You'll Do
Drive engaging conversations with prospects interested in how brightwheel can improve their businesses
Demonstrate value by understanding the impact of current challenges and how brightwheel can create a better experience for students, families, and staff
Run product demonstrations tailored to the prospect's needs and challenges
Manage and develop your pipeline from demo held through the closing process
Be a great teammate by working closely with sales and management to ensure prospects have an incredible experience
Work with your manager to identify key levers in your sales process
Listen to your calls to identify strengths and areas for improvement
Manage a clean pipeline where all relevant information is up-to-date
Contribute to the positive, high-performing, and winning culture of the sales team
Qualities, Skills, and Abilities
3+ years of closing experience
A proven top closer at previous companies
Passionate persistence for achieving top-notch results
Ownership and vulnerability to learn from mistakes
A positive mindset with the ability to navigate change and quickly adapt
Comfortable in a high volume/velocity sales environment
Proven experience consistently hitting and exceeding goals
Excellent communication, organizational, and prioritization skills
Hands-on experience with various CRMs and sales software tools
Strong emotional intelligence, showing empathy for team and customers
Proven success in adapting and implementing different sales methodologies centered around value selling
Proficiency with CRM, Sales Engagement tools, Conversation intelligence tools, and other general tech stack knowledge to gain efficiencies throughout the sales process
Brightwheel is committed to internal pay equity and offers a competitive compensation package, including base salary, equity, and benefits. Our benefits package includes premium medical, dental, and vision benefits, generous paid parental leave, a flexible paid time off policy, a monthly wellness and productivity stipend, and a Learning & Development stipend.
For cash compensation, brightwheel sets standard ranges for all roles based on function, level, and geographic location, benchmarked against similar-stage growth companies.
In addition to equity, our annual cash compensation for this role in all US-based locations is an hourly rate of $24.04 USD (which comes to $50,000 yearly at 40hr/week). Additionally, we include a competitive, uncapped commission plan.
Brightwheel is committed to creating a diverse and inclusive work environment and is an equal opportunity employer. All qualified applicants will receive consideration for employment without regard to race, color, religion, gender, gender identity, gender expression, sexual orientation, national origin, genetics, disability, age, or veteran status.