Head of Demand Generation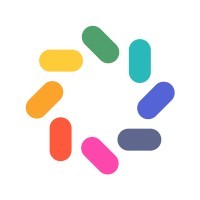 brightwheel
Sales & Business Development
United States
Posted on Saturday, May 13, 2023
Our Mission and Opportunity
Early education is one of the greatest determinants of childhood outcomes, is a must for working families, and has a lasting social and economic impact.
Brightwheel's vision
is to enable high quality early education for every child — by giving teachers meaningfully more time with students each day, engaging parents in the development of their kids, and supporting the small businesses that make up the backbone of the $175 billion early education market. Brightwheel is the most loved technology brand in early education globally, trusted by thousands of educators and millions of families.
Our Team
We are a fully remote team with employees across every time zone in the US. Our team is passionate, talented, and customer-focused. Our exceptional investor group includes Addition, Bessemer Venture Partners, Chan Zuckerberg Initiative, GGV Capital, Lowercase Capital, Emerson Collective, and Mark Cuban.
We believe that everyone—from our employees to the students, teachers, and administrators we serve— should be given the opportunity to learn and thrive, whatever their background may be. We celebrate diversity in all forms because it allows our team and the communities we serve to reach their full potential and do their best work.
Who you are
Brightwheel is seeking a strategic, data-driven, and ambitious leader who will own sales pipeline creation and new business growth.
The ideal candidate will combine full-stack marketing expertise, elite cross-functional collaboration, and an analytical mindset. They will be able to channel these to lead a team in fueling inbound and outbound demand generation and unlocking significant growth opportunities.
What You'll Do
Lead a team of marketers to define, execute, analyze, scale, and optimize brightwheel's holistic demand generation and pipeline acceleration strategy across all channels—online, offline, owned, and events
Build best-in-class partnership with brightwheel Sales and Operations organizations, working together across inbound and outbound initiatives to maximize pipeline creation and revenue generation
Partner with brightwheel Product and Engineering teams on growth roadmap and experimentation that maximizes customer acquisition, retention, and advocacy
Own key department objectives across lead generation, pipeline creation, funnel efficiency, and ROI metrics; continuously test, measure, learn and innovate to fuel scale and growth
Collaborate with Product Marketing and Content Marketing to develop compelling thought leadership and marketing programming to drive demand
Serve as an extraordinary people leader and culture-bearer at brightwheel, nurturing and growing marketing talent through hiring, coaching, and training
Qualifications, Skills, & Abilities
10+ years of experience in marketing, with 5+ years in demand generation, performance marketing, or growth in B2B organizations. SaaS experience is a strong plus
Track record of consistently delivering excellent results in a fast-paced environment
Proven ability to build, motivate and lead a high-performing team
Track record in building rock-solid partnerships with Sales and GTM teams
Strength in analytics, critical thinking, and reasoned judgment
Growth mindset with a results-driven approach to work (testing, measuring, iterating)
Combination of strategic thinking and the ability to roll up sleeves and get it done
Experience leading multi-channel digital marketing strategies (SEM, SEO, social, email, content marketing, conversion rate optimization)
Experience leading and scaling offline channels (e.g., events, direct mail) is a strong plus
Expertise with B2B marketing tech stack including Salesforce, marketing automation tools, Google Analytics, A/B testing platforms
Brightwheel is committed to internal pay equity and offers a competitive compensation package, including base salary, equity, and benefits. Our benefits package includes premium medical, dental, and vision benefits, generous paid parental leave, a flexible paid time off policy, a monthly wellness and productivity stipend, and a Learning & Development stipend.
For cash compensation, brightwheel sets standard ranges for all roles based on function, level, and geographic location, benchmarked against similar-stage growth companies.
In alignment with Colorado's Equal Pay for Equal Work Act, the annual cash compensation for this role in Colorado is targeted at $170,000-$212,000. In alignment with the New York State Senate Bill S9427A and California State Senate Bill No. 1162, the annual cash compensation for this role in California and New York City is targeted at $200,000-$235,000. In alignment with Washington's Equal Pay and Opportunities Act, the annual cash compensation for this role in Washington is targeted at $170,000-$235,000.
Multiple factors, including geographic location, candidate experience, and expertise, determine final offer amounts. If you are applying from a different location and have questions about the compensation band for your region, please ask your recruiter.
Brightwheel is committed to creating a diverse and inclusive work environment and is an equal opportunity employer. All qualified applicants will receive consideration for employment without regard to race, color, religion, gender, gender identity, gender expression, sexual orientation, national origin, genetics, disability, age, or veteran status.