Strategy & Business Operations Extern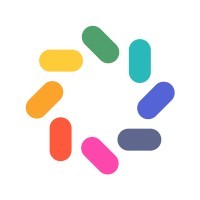 brightwheel
Operations
United States
Posted on Thursday, May 11, 2023
Our Mission and Opportunity
Early education is one of the greatest determinants of childhood outcomes, is a must for working families, and has a lasting social and economic impact.
Brightwheel's vision
is to enable high quality early education for every child — by giving teachers meaningfully more time with students each day, engaging parents in the development of their kids, and supporting the small businesses that make up the backbone of the $175 billion early education market. Brightwheel is the most loved technology brand in early education globally, trusted by thousands of educators and millions of families.
Our Team
We are a fully remote team with employees across every time zone in the US. Our team is passionate, talented, and customer-focused. Our exceptional investor group includes Addition, Bessemer Venture Partners, Chan Zuckerberg Initiative, GGV Capital, Lowercase Capital, Emerson Collective, and Mark Cuban.
We believe that everyone—from our employees to the students, teachers, and administrators we serve— should be given the opportunity to learn and thrive, whatever their background may be. We celebrate diversity in all forms because it allows our team and the communities we serve to reach their full potential and do their best work.
Who you are
We are seeking a talented individual to
do their externship on our Business Operations team
. You will drive strategic decision-making and outcomes on the company's highest-priority projects and initiatives across the business. You love tackling complex problems and developing + implementing data-driven solutions. You have strong analytical skills and can extract insights from unstructured data. You can turn these insights into action plans and, most importantly, partner cross-functionally to execute and drive results. You love working in teams and have excellent communication skills. You thrive in the pace of change at high-growth tech startups. You can take on a lot of responsibility quickly and love getting things done.
What You'll Do
Drive & execute mission-critical projects: You will take ownership in solving some of the company's most critical strategic problems, implementing new initiatives, and supporting operations teams.
Turn insights into action: You will develop strategic insights from our data and translate these insights into concrete implementation plans.
Partner with senior management teams: You will work closely with cross-functional stakeholders to understand problems and develop critical insights. You will go beyond the data to dig in and help operationally drive results.
Qualifications, Skills, & Abilities
2+ years of work experience at a top management consulting firm, investment bank, or strategy & business operations team
Ability to think strategically and tackle open-ended problems
Strong listening skills; ability to understand the "why" and get to what matters quickly
Ability to digest complex data and present findings in a clear manner that drives decision-making and outcomes; experience with financial and strategic modeling
Ability to go beyond the recommendation to execution; willingness to get into the details and do what it takes to "get it done"
Independent and self-directed
Strong stakeholder and project management skills to effectively influence and manage expectations with senior management and cross-functional teams
Desire to learn - You'll often be answering questions that have never been answered before, which requires a high level of intellectual curiosity and an eagerness to dive into new problems, domains, tools, and techniques
For cash compensation, brightwheel sets standard ranges for all roles based on function, level, and geographic location, benchmarked against similar-stage growth companies.
This will be a short-term position over 4-6 months. Total compensation will be prorated based off of an annualized salary of $110,000-$120,000 for all US locations.
Brightwheel is committed to creating a diverse and inclusive work environment and is an equal opportunity employer. All qualified applicants will receive consideration for employment without regard to race, color, religion, gender, gender identity, gender expression, sexual orientation, national origin, genetics, disability, age, or veteran status.