Entrepreneurial Leadership Teaching Faculty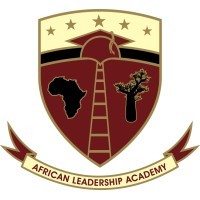 African Leadership Academy
Chicago, IL, USA
Posted on Wednesday, May 3, 2023
ENTREPRENEURIAL LEADERSHIP TEACHING FACULTY
Since 2008, African Leadership Academy (ALA) has sought to identify, develop, and connect the most promising young leaders on the African continent. Our learning community serves 260 young leaders aged 16-19. Students spend two years at the academy engaging with the knowledge, skills, habits, and mind-sets that will accelerate their trajectories of ethical and effective leadership. ALA is a learning community committed to leadership development through authentic practice, academic rigor, and intentional community. ALA also seeks to become a learning organization, invested in deliberate continuous improvement.
The Entrepreneurial Leadership (EL) program at ALA is designed to build the interpersonal and leadership skills that are essential for future agents of positive change. Through this program, students develop the mindset, approach, and skills necessary to be entrepreneurial leaders on the African continent and beyond. The syllabus includes a variety of teaching methods, including team-based design challenges, guest speakers, mini-lectures, simulations and games, case studies, and experiential learning.
The first year syllabus focuses on conceptual frameworks that challenge assumptions and introduce new ideas in both areas of study, skills that are elemental to successful leaders and entrepreneurs, values reinforcement, and personal growth through leadership coaching. The year culminates in the Original Idea for Development Incubator where students bring to market ideas for change that align with their passions and skills.
During their second year, students run a for-profit or non-profit venture on the ALA campus in teams of 4-6 students through the Student Enterprise Program. This program allows ALA's young leaders' students to put the first-year curriculum into practice by simulating real-life business scenarios. Students work in teams of 4-6 students, reporting to boards comprised of working professionals and bring their budgets to an Investment Committee to execute a project that has a direct impact on the ALA community.
The Roles & Responsibilities
ALA's Entrepreneurial Leadership (EL) department seeks dynamic, mature professionals with a demonstrated passion for ethical leadership, the entrepreneurial process, team collaboration, and social impact. EL Faculty wear many hats, ranging from teaching units, coaching Student Enterprise teams, contributing to departmental objectives, and meeting key results.
Contribute to Project ELevate and report on key learnings.
Design, deliver and review learning experiences for the upcoming ALA 2023 class to ensure successful integration into the 2YP.
Design and deliver EL related projects and events such as BUILD in a Box, OID Grant, and E-Fest.
Improve teaching through coaching and observation as personal professional development.
Collaborate on key learning experiences and curriculum development across the 2-year program.
Teach a minimum of two EL Year One set, one EL Year Two set and coach 3-4 Student Enterprises.
Participate in the ongoing review and benchmarking of the EL program.
Be willing to travel as part of Project Elevate.
Other ALA duties
Faculty, All Staff, and Residential faculty duties.
Advisor to five to seven students.
Extra-curricula requirements, this includes 5th Element activities such as Clubs and Societies.
Required Competencies
Strong facilitator skills
Ability to coach and support entrepreneurial ideas
Ability to work effectively with youth
Proven program design and delivery
Organized and able to plan long term projects
Time Management
Good interpersonal and communications (written and oral English) skills.
Ability to work independently
Ability to work with a diverse group of people and manage teams
Alignment with the ALA mission and vision
Ability to receive and implement feedback
Research Skills
Experience Required
University graduate or professional experience equivalent.
Experience in youth development/education.
Experience in startups, business, or nonprofit organizations.
Eligible to legally work in South Africa.
Terms and Conditions
The position holder will be required to work normal faculty working hours, which range from 07:45 to 17:00 from Monday to Friday, and weekly after-hours Residential Faculty duty (17:30 to 21:00 on weekdays, 12:15 to 17:30 on Saturdays). Working hours may be extended or made flexible due to workload and will be agreed upon with the Head of Entrepreneurial Leadership.
Starting date: August 2023
Location: ALA Campus, Johannesburg, South Africa