Procurement Officer - Travel and Logistics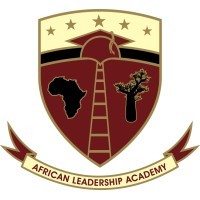 African Leadership Academy
Operations
Chicago, IL, USA
Posted on Thursday, April 6, 2023
PROCUREMENT OFFICER - TRAVEL & LOGISTICS
About African Leadership Academy
African Leadership Academy (ALA) seeks to transform Africa by identifying, developing, and connecting a new generation of future leaders. The Academy was founded on the philosophy that a new generation of ethical, committed leaders is the key to Africa's development. Each year, ALA draws the most outstanding students from across Africa to its campus in South Africa. Here, they build a powerful intellectual foundation and develop their leadership capacity through ALA's unique curriculum. ALA then works with these young leaders throughout their lives as they enable lasting positive change on the African continent. With its audacious mission and lifelong engagement model, ALA is unlike any school in the world.
Position Overview
The Procurement Officer - Travel and Logistics is responsible for the management of the organisation's travel and logistics including flight, out of town ground travel and accommodation. This position is also responsible for ensuring that the campus ground transport team is supported and managed in their roles and that vehicles are kept in excellent condition.
Duties and Responsibilities
Receive all flight, ground travel and accommodation requisitions and work closely with service providers to provide travelers with best options available in line with ALA's Travel Policy.
Consistently review flight options through appointed travel agencies and other sources such as online to ensure that the organisation is receiving value for money
Manage travel and accommodation purchase orders and goods received procedures on the procurement system in order to process requisitions for payment
Ensure staffulty are constantly appraised of the compliance requirements on procurement procedures as per procurement and travel policies.
Ensure that drivers' and vehicles' licensing documentation are up to date at all times
Receive all approved requests for ground trips, check schedule for availability, approve and send departure time to initiator
Assist with ground transport scheduling and ensure that drivers receive daily schedules on time for good planning
Manage ALA's drivers and ensure they are on time and drive professionally at all times
Organize additional service providers for ALA's transport needs when required
Create requests for funds to Finance Department for driver's meals, car wash service, trailer hire during student exits and arrivals
Organize accommodation on and off campus for drivers when necessary
Oversee maintenance and licensing of all vehicles on time
Check vehicle and driving reports to ensure that drivers are sticking to planned routes and road regulations at all times.
Ensure appropriate policies are in place for management of motor vehicles
Perform other related reasonable duties as assigned by management including general procurement and relieving the receptionist on short stints (when the reception is on away).
Desired Experience
3-5 years' experience working in a procurement environment
Tertiary level education
Experience and knowledge of intermediate accounting techniques and principles
Proficiency in MS Office, including Excel, Word and PowerPoint
Strong organisational and time management skills
Good communication skills, both written and oral
Ability to work independently and follow-through
Ability to monitor and track data
Reporting: Procurement Manager
Location: ALA Campus, Honeydew, Johannesburg