Boarding Nurse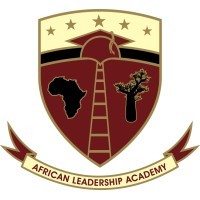 African Leadership Academy
Chicago, IL, USA
Posted on Saturday, February 11, 2023
BOARDING NURSE
African Leadership Academy (240 beds) is looking for two Boarding nurses to deliver primary health care during the day, evenings and on weekends. The Boarding nurses will contribute to the supervision and care of pupil members in the boarding houses by overseeing the domestic running of the houses; these will include cleaning, laundry, maintenance, health and safety and medical arrangements for individual pupils. The Boarding Nurses will be required to liaise with Hall heads, Residential counsellor as well as parents, about individual student pastoral issues. The appointment of boarding nurses is intended to bolster excellence in healthcare, safety and support provided to the student population at the academy in the residence. .
About the Academy
African Leadership Academy (ALA) seeks to transform Africa by identifying, developing, and connecting a new generation of future leaders. The Academy was founded on the philosophy that a new generation of ethical, committed leaders is the key to Africa's development. Each year, ALA draws the most outstanding students from across Africa to its campus in South Africa. Here, they build a powerful intellectual foundation and develop their leadership capacity through ALA's unique curriculum. ALA then works with these young leaders throughout their lives as they enable lasting positive change on the African continent. With its audacious mission and lifelong engagement model, ALA is unlike any school in the world.
Position Overview
This an entry level role and will operate on a shift basis, seven-days evening duty and seven-days day duty. The boarding nurses are required to live on campus and their primary responsibilities includes but are not limited to:
Healthcare
Serve as a key stakeholder in collaboration with Academy personnel such as the Director of Student Wellbeing, Head Nurse, Wellness team and Residential Faculty to provide a holistic wellness service to our student body

Asses, treat, and timeous refer students to health care providers

Provide a clinically effective, high-quality service of nursing care to students

Provide first aid care to all members of the community

Provide appropriate (medical) confidential counselling of students

Support mental health conditions through providing emotional and social support alongside other medical interventions

Consult with internal and external service providers, teachers, parents, administrators, and other academy staff regarding student care as and when needed and or appropriate

Administer and dispense medication

Be involved in and implement of health and safety protocols

Provide and deliver health education such as life skills classes to our diverse students' body population

Ensure accurate and concise record keeping, and reports

Undertake other responsibilities as required by the Director of Student Wellbeing
Dormitory management
Organize house laundry, oversee the repair, alterations and dry cleaning of clothing and bedding.

To liaise with the Hospitality Department and Head of in the preparation of the boarding house before the academic year starts.

At the end of term, supervise the clearing up and cleaning of the dormitory to carry out a check of all bedding, furniture, fixtures and fittings, preparing a list of repairs and maintenance and to advise the Hospitality and Facilities management about the replacement or renewal of bedding, fixtures and furnishings.
Health & Safety
Complete termly Boarding House Health and Safety Audits in consultation with the Head of Residential Life and the Health & Safety Co-ordinator.

Assist Maintenance with Electrical Equipment Health Checks of all pupils' personal electrical appliances in the boarding house; to remove any unsafe electrical goods in house that may pose a Health & Safety risk; to record any items removed and liaise with Head of Residential life.

Undertake the basic Health and Hygiene induction at the start of term for all pupils and to ensure any new pupils that join the house are fully inducted.
General
Be familiar with the Boarding Standards for Boarding Schools and ensure compliance with them.

Undergo a biannual appraisal in line with the current system.

Attend house boarding staff meetings as required by the Head of Residential Life.

Be familiar with the school's code of practice for health and safety, and its policies and procedures for countering bullying, substance misuse and child protection; to be willing to undertake additional training as required by the academy.

Carry out other related duties as may be reasonably required from time to time by the Dean, Deputy Dean and Head of Residential Life subject only to the provision that such duties shall fall within the general aim of the post.
Pupils, Parents and Guardians
Liaise with parents and/or guardians of students in the house about matters concerning domestic, welfare, in consultation with the Head of Residential Life.

Contribute to the induction arrangements for new pupils joining the house and to ensure that any 'settling in' problems are discussed with the Head of Residential Life. To provide a sympathetic presence in the house, and to be sensitive to those who are having difficulties coping with school life and to liaise closely with the Residential Counsellor and Nurse concerning the progress and welfare of pupils.

Undertake the running of the dormitory shop, including replenishing stock
Profile of Ideal Candidate
Valid registration with the South African Nursing Council (SANC)

Valid First Aid training certificate (Level 3)

Bachelor's degree with Nursing and other relevant qualifications

Proficiency in MS Office, including Excel, Word and PowerPoint

2-3 years' experience as a staff nurse

Experience working in a healthcare facility is an advantage

Strong organizational and time management skills.

Good communication skills, both written and oral

Experience in working with youth aged between 16- 21 years
Start Date: February 2023
Reporting: Director of Student Wellbeing & Head of Residence
Location: ALA Campus, Johannesburg, South Africa