Senior University Guidance Counselor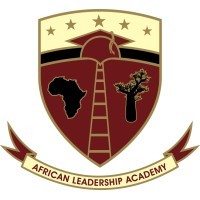 African Leadership Academy
Legal
Chicago, IL, USA
Posted on Tuesday, January 24, 2023
SENIOR UNIVERSITY GUIDANCE COUNSELOR
About the Academy
African Leadership Academy (ALA) seeks to transform Africa by identifying, developing, and connecting a new generation of future leaders. The Academy was founded on the philosophy that a new generation of ethical, committed leaders is the key to Africa's development. Each year, ALA draws the most outstanding students from across Africa to its campus in South Africa.
Here, they build a powerful intellectual foundation and develop their leadership capacity through ALA's unique curriculum. ALA then works with these young leaders throughout their lives as they enable lasting positive change on the African continent. With its audacious mission and lifelong engagement model, ALA is unlike any school in the world.
Position Overview
ALA seeks to appoint a Senior University Guidance Counsellor who will have an advisee group of 40 – 50 students focused on applying to top-tier universities overseas.
Roles and responsibilities
Explaining admissions and financial aid application processes to students from a range of socio-economic and educational backgrounds through group sessions and 1:1 advising;
Helping students develop a target school list that may include a range of universities globally;
Guiding students through the preparation of applications, including review of essays and forms, as well as submit supporting documents to universities using MaiaLearning and direct application portals;
Prepare students for college admission and scholarship interviews;
Write compelling recommendations for each student in caseload;
Advising and supporting teachers in preparation of letters of recommendation;
Advising administration on decisions about curriculum or other matters which may impact university guidance/placement;
Co-facilitate classroom lessons and parent webinars;
Networking and collaborating with university admissions officers; and
Other tasks as assigned
Profile of Ideal Candidate
A young leader with a deep commitment to Africa and a passion for ALA's mission
3 – 5 years' experience as a university counsellor or admissions officer, ideally with African or international students with high financial aid need.
An established network of colleagues and/or affiliation with NACAC/International ACAC or similar professional organizations.
Experience in communications, project management, or program management advantageous
Effective interpersonal, partner development and project management skills. You quickly build rapport and collaborate with individuals from a wide range of backgrounds:
Excellent written and oral communication skills, with experience presenting to various audiences
You consistently meet deadlines in fast paced environments and thrive in flexible day to day work.
You are excited to travel the world and work with diverse network of people.
Experience within an international education environment is a plus
Reporting to: Director University Guidance
Location: ALA Campus, Johannesburg, South Africa